Like most furniture shopping, buying a sofa bed can be great fun; but also a little overwhelming. With so many options to choose from – in terms of both style and functionality – it's easy to feel confused when you first begin your search.The good news is, choosing the perfect sofa bed for your home doesn't need to be difficult. A little research and careful planning is all it takes to ensure that the sofa bed you choose is right for you and your home, for now and for many years to come. This guide will take you through all the 'dos and don'ts' for buying a sofa bed that combines: maximum comfort, ease of use, efficient use of space, and aesthetic appeal.
Benefits of owning a sofa bed
Like a phone with a GPS, the sofa bed is one of those genius inventions that combines two functional items, in a way that makes life that little bit simpler. Here are a few of the benefits of owning a sofa bed: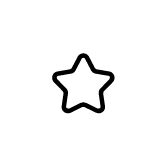 Extra Capacity
There's no other piece of furniture that will allow you to expand your home's capacity quite like a quality sofa bed. Whether you need to accommodate one or two extra overnight guests, your sofa bed will create the flexibility you need.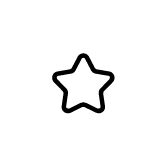 Space Saved
Not all of us are able to devote a whole room just to guests, and with a sofa bed, you don't need to. Your guests can rest in comfort at night, and the same space can be used for recreation during the day.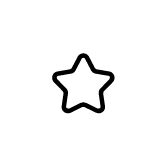 Great Investment
The sofa beds available today rival single-purpose sofas in comfort, style and choice. Quality sofa beds last for years, making them an excellent investment for your home, which can be costly.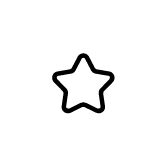 Comfort, Quality & Choice
Sofa beds offer better comfort and sleep quality for your guests than inflatable mattresses or sleeping bags. And with the exceptional quality and variety of sofa beds these days, you can offer friends and family the same level of comfort that is provided by a conventional bed.
Benefits of owning a sofa bed
Sofa beds come in a large variety of styles and price groups, and there is no single best sofa bed to suit everybody. When making a selection, consider your own requirements and expectations.
STYLE AND SHAPE
Sofa beds can range from compact armchair and ottoman beds, to luxurious, high-capacity double and queen sofa beds. Consider your available space and what your needs will be. Do you have frequent weekend guests and need a double sofa bed for a spacious rumpus room? Would a space-efficient fold-out ottoman bed suffice, for the occasional visitor? Or are you looking for a comfortable, stylish, plush chair that will double as a pull-out bed?
Make sure your living room has plenty of space for the kind of sofa you're considering, keeping in mind the sofa bed's size when unfolded. Some sofa bed retailers can custom make a sofa, which allows you to adjust the length, height and other dimensions according to your needs.
FABRIC AND COLOUR
Some sofa beds can be customised, by upholstering in the fabric or leather of your choice. Ask yourself what type of material would best match the interior of your living room or spare space. Your retailer should be able to work with you to customise your sofa bed according to your preference, with some retailers even allowing you to supply your own materials.
If you decide to go with fabric, consider whether you need a stain-resistant finish, or a textured fabric (these tends to look fresher for longer because stains are less obvious). What colour you choose will also make a difference here - darker colours tend to hide dirt and grime a lot better.
FABRIC AND COLOUR
Sofas come in a wide variety of shapes and styles, so take the time to research which sofa bed will satisfy your specific requirements.
Back – The three main styles are fixed back, scatter back, and cushion back;
Seats – Seats are typically fixed or cushioned;
Arms – The arms can alter the look of your sofa bed quite dramatically. The main styles include scroll, flared, and square;
Legs – Common leg designs include glide, sabre legs, plinth, bun feet, turned legs, and stiletto.
MATTRESS
Sofa beds can be manufactured with a variety of different mattresses and mechanisms, from cotton and foam to innerspring with latex. Each option will have its own benefits. If you're unsure what to choose, a combination of innerspring and latex or memory foam is a good choice, as it provides both luxurious comfort and guaranteed durability.
Cotton and polyester – The most cost effective option – cotton and polyester – is often used in futon-style sofa beds;
Foam – Foam is decreasing in popularity for sofa beds, but high density foams can be incredibly durable and last a long time. High density foam is, however, quite firm, and could be challenging to sleep on for an extended period of time;
Innerspring mattress – Many sofa beds include a 4-inch innerspring mattress on a trampoline base;
For additional support – Many retailers will offer specialty mechanisms that provide additional support for a 4 inch mattress: for example, a timber posture slat base. The posture slats provide slightly less partner disturbance and create extra support at the hips and head;
Premium mattresses – You may be surprised by just how comfortable and supportive the best sofa bed mattresses can be! Specialty options can include 6 inch innerspring with latex, or the relatively new innerspring mattress with a supportive gel-infused memory foam comfort layer.
FRAME
Most sofa beds incorporate two frames. The first frame supports the shape of the sofa, while the second frame supports the mattress and enables you to operate the bed. Frames can come in different materials, such as timber and steel, so check with your retailer about the durability of the materials used.
Sofa beds are designed to balance durability, flexibility and ease of the conversion process, and a great frame design will support both the utility of the sofa for comfortable seating, and the pulled-out sofa bed for a peaceful night's sleep.
BEDDING MECHANISM
When it's late at night and you have guests waiting, the last thing you want is a battle with your pull-out. Not to worry; these days most sofa beds are designed with an easy-to-use bedding mechanism. As with anything, the more you pay, the better quality you'll get, so opt for a device that suits both your budget and technical abilities.
Click-clack – This is the most basic fold-out mechanism available in sofa beds. To convert the sofa into a bed, simply pull the frame forward until it clicks. To fold back, do the opposite;
Pull-out – The pull-out mechanism lets you open up the sofa bed into a bed by pulling on a handle that's hidden under the cushions or elsewhere in the sofa;
Slide out - The slide out design allows you to slide the main seating area of the couch forward and fill in the gaps, using 100% of the lounge as the sofa bed, which means no finding space for excess cushions around the house!
PRICE AND BUDGET
Be clear about what you're willing to spend before you start shopping around. Quality sofa beds retail upwards of $700. With a budget of $1,000 to $2,500, you usually can buy a comfortable, high quality single or double sofa bed that will suit the style of your home. Of course, factors such as size, upholstery, mattress material and the conversion mechanism will affect the purchase price.
Tips for buying the best sofa bed for your needs
Now that you're aware of the key options and features available, how might you go about finding the right sofa bed for you? To get started, consider the following questions:
Living space and functionality – Where is your sofa bed going to live and what will you be using it for?
Priorities – What's going to be the main use of your sofa bed - sitting or sleeping? This can help you determine what's most important in the design.
Aesthetic features – How will the sofa bed look in the context of your home's style?
Make a list of additional criteria that are important to you. You might include things like durability, support, leather versus fabric upholstery, cushioning, capacity, and dimensions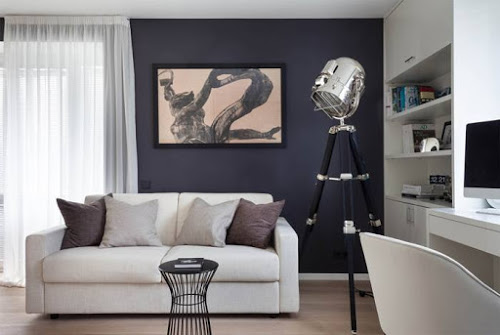 Time to buy: buying tips and steps
When it comes time for you to buy, you will want to try out the product and see display sofa beds in person. Ask your retailer whether you can test the sofa bed and the mattress at their showroom.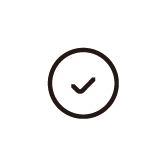 CONVERTING TO BED
Try out sofa bed's opening mechanism and check how easy it is to operate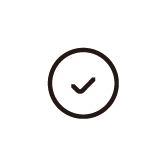 TEST THE MATTRESS
Apply gentle pressure to the mattress to check for firmness, comfort, and support.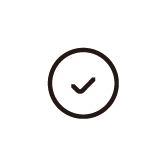 SLEEPING AND SITTING
Test the bed by experimenting with different sleeping and sitting positions. Get in and out of the bed (as well as the sofa) a few times, to get a better idea of the height.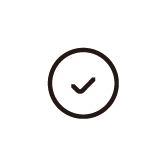 INSPECT VISUALLY
Inspect the display sofa bed and check its dimensions. It can be difficult to imagine how your sofa bed will fit in your home, so bring a tape measure to help you check things such as the distance between walls and other furniture pieces.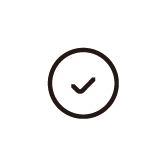 FEEL THE FABRIC OR LEATHER
The upholstery material is one of the most important features of a sofa bed. If you are opting for fabric, speak with your retailer about the fabric composition and its features. If you need something that's stain resistant, ask the retailer about care instructions for the fabric.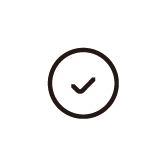 WARRANTY
Talk to your retailer about the warranty they offer. This is a great way to know you can trust the durability of your sofa bed.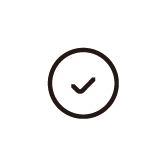 WILL IT FIT?
Make sure your sofa bed can fit through your doorways to ensure a smooth delivery.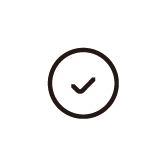 CUSTOMISATION
To ensure your sofa bed fulfills all of your requirements in terms of quality, style and aesthetic features, talk to your retailer about any customisation options they have available.
After delivery: sofa bed maintenance
Sofa beds are generally very easy to look after. With some basic, DIY maintenance every once in a while, your sofa bed is sure to last for a long time, without needing professional attention.
Rotate the mattress

If your sofa bed is used on a regular basis, rotate the mattress (where the design allows) as you would a standard bed mattress. This ensures wear is evenly distributed.

Interior clean

Remove any cushions or unattached components to clean and shake these down every week or so.

Surface clean

Vacuum your sofa bed regularly to avoid settled dust wearing down the fabric. Once a week or fortnight is ideal.

Sunlight exposure

Minimise exposure to direct sunlight, as this can lead to premature fading and cause fabric fibres to break down more quickly.

Cushions

Plump up any cushions by standing them on edge and beating downwards with your hands.

Spills and stains

Address any spills and stains immediately, and follow the manufacturer's instructions for the best results.
Strictly Comfort Sofa Beds
Sofa beds provide great multifunctional utility with comfort and aesthetic appeal, as long as you choose carefully and work with a reputable retailer. At Strictly Comfort we are dedicated to providing you with the very best in home furnishings and pride ourselves on our exceptional customer service. Strictly Comfort's sofa beds are fully customisable and come in a huge range of fabrics, features and options, along with a standard 10 year warranty.